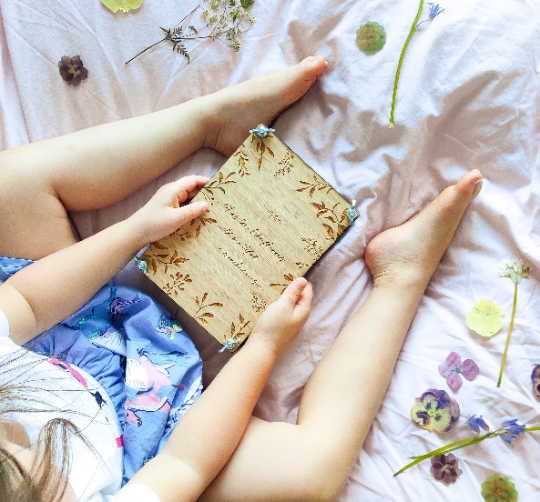 Beautiful Engraved Oak, Personalised, Flower Press
This wonderful sustainably made Oak veneered flower press is the perfect gift for anyone who loves craft, nature trails and the beauty of the out doors.

A great gift for both children and adults, birthdays, bridesmaids and flower girls, mother's day, wedding presents to name a few.

Supplied with 10 sheets of breathable blotting paper & corrugated card.
Additional layers can easily be added from home using any corrugated card boxes (amazon boxes for example) and craft papers.

We love using ours to remember favourite walks in the park, curate pictures of seasonal flowers to hang on the wall and to make cards to send to friends and family. We found that lockdown has been the perfect time to get this kit out and use it to stay calm and preserve our mental health.
You could preserve bouquets, wedding flowers. Most of all use it to have fun.

This item is personalised on the reverse, addressed to and with love from.